This event has already occurred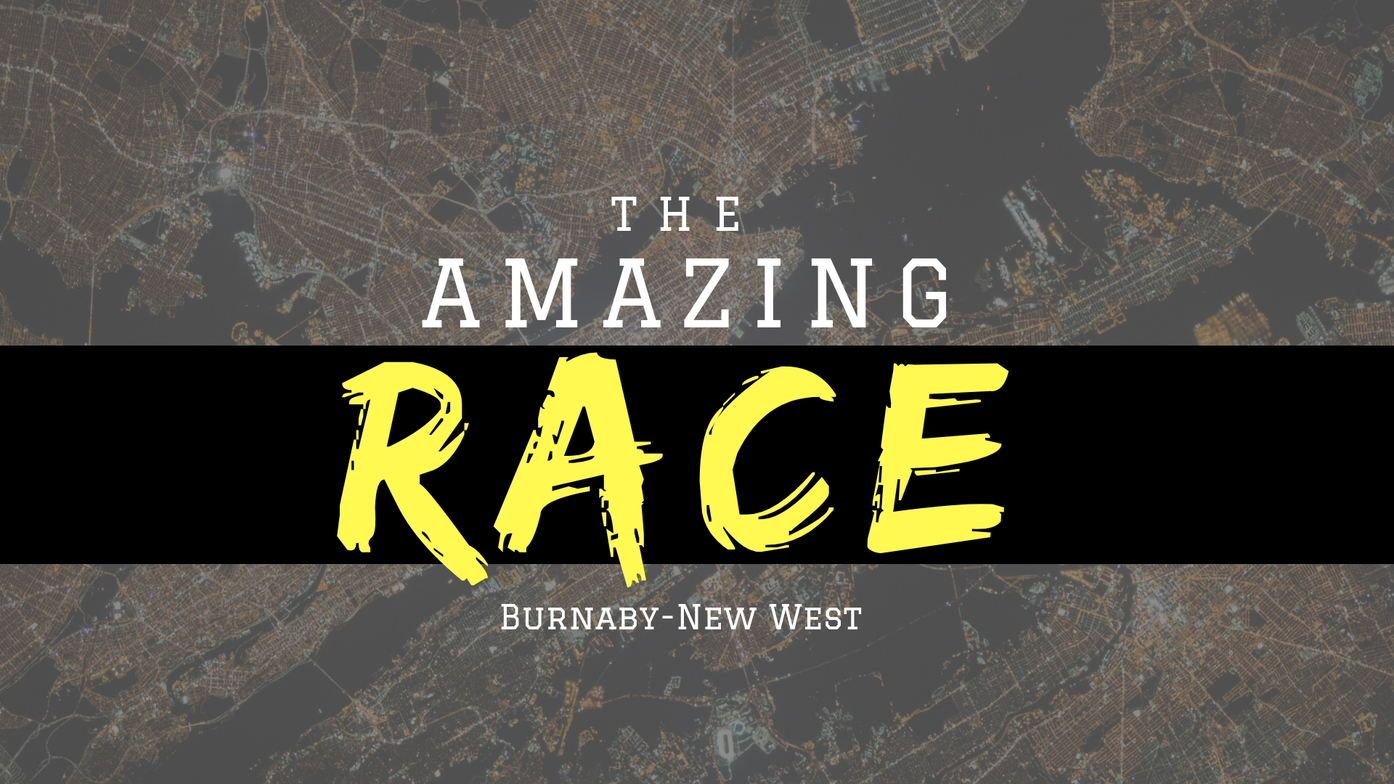 Save to your Calendar
We're joining up with Southside Community Church to bring you The Amazing Race: Burnaby-New West! This is a great chance to bring your friends out for an awesome day.
Just like the show, this will be a scavenger hunt styled race across the Burnaby-New West area, complete with roadblocks, detours, and pit stop challenges.
All you'll need is some money for the train (or a compass card), some good shoes, and your knowledge of this city!
Please register for the event in the form attached below, then print and have your parents fill out the attached "letter of informed consent".
Registration is just $10, payable to Olivet or brought with you to the event.
See you there!