Youth All-Nighter
Youth All-Nighter
Saturday, January 27, 2018

Important: This event has already occurred.

5:00AM - 9:00AM
Olivet Baptist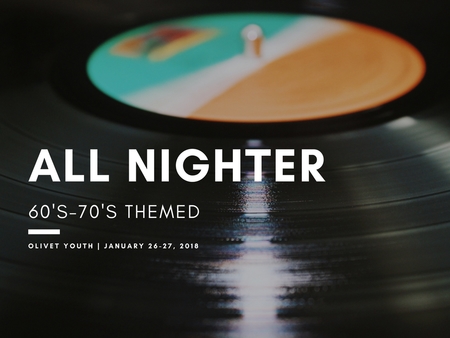 Throw on your tie-die or bell-bottoms for a disco dancin' rock'n'rollin good time! A 60's-70's themed all-nighter, with appropriate game shows, music, movies and more!
High Schoolers will be visiting Missions Fest leaving the church at 5:00PM to travel by transit, returning later to join the festivities.
Middle Schoolers will meet to begin the All-nighter at 8PM.
Pick-up at 9AM Saturday, January 27th.
Ministry Youth
Return to Events
---